Fashion Shooting

We have launched shooting services,which includes detailed pictures of the clothes and the production of related videos.
Our photographer will bring out the soul of your brand, as the success of your business lies in the emotions it conceys. Your website can only be powerful if your photos are, and if they directly impact the user they have the power to evoke the right emotions and spur a sale.

1.First time sample order customer can get one style free shooting. You can choose the style you want to shoot.
2.If you pay for shooting service at the first samping, and this style you order bulk production, you can offset the value of $ 80 or $ 150 price in bulk production(But if you want to shoot other style in your bulk production, it will require additional charges)
3.The bulk production customer have two styles of free shooting discount coupons,but you need to pay order on the website to use this discount coupons code.
4.Customers with annual orders over $20,000 can get a free shooting service.
Note:
Meet one of the above criteria and you get a discount coupon code from your fashion consultant.
There are 3 kinds of services,detailed below:
(Click on the picture for more details)
Tips: About the production promotion video, we may take pictures of or record video of printing proicess; embroidery process or sewing process and even the pattern making. If you want to other styles, just DM us.
A picture can speck a thousand words, so a good images can transmit brand value.
And our goal is to provide services that resonate with our clients and help them to deliver well beyond the ordinary. To do this, we offer exquisite photo shooting services to ignite a desire in vistors to learn more about your business.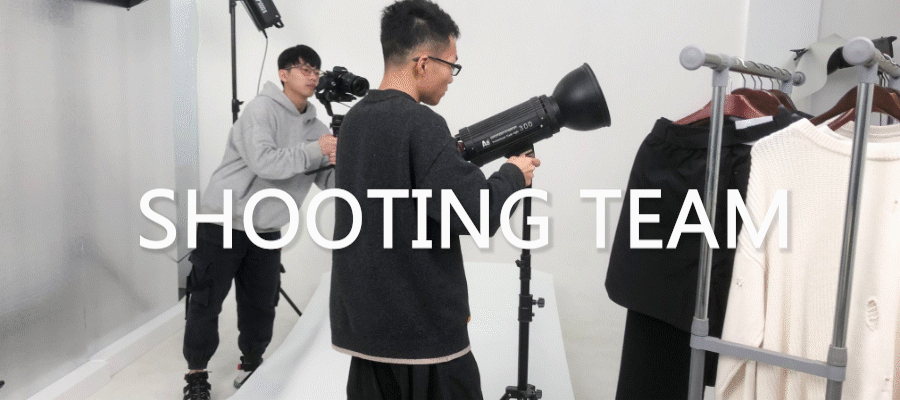 We have professional photography team and high-end equipment to provide you with everything. First, our professional photographers will shoot for you according to the type of service you place. After shooting, we will refine them through professional post-production techniques.
The following pictures are samples we have taken for our customers. Let me show you.
In addition to photography services, we also offer design services. Our desire is to help you achieve your branding dreams. Here you can not only make your clothes to your satisfaction, but also experience our services.