Custom Labels
How Do I design My Labels ?
ApparelWin will support you to make the first label belongs to you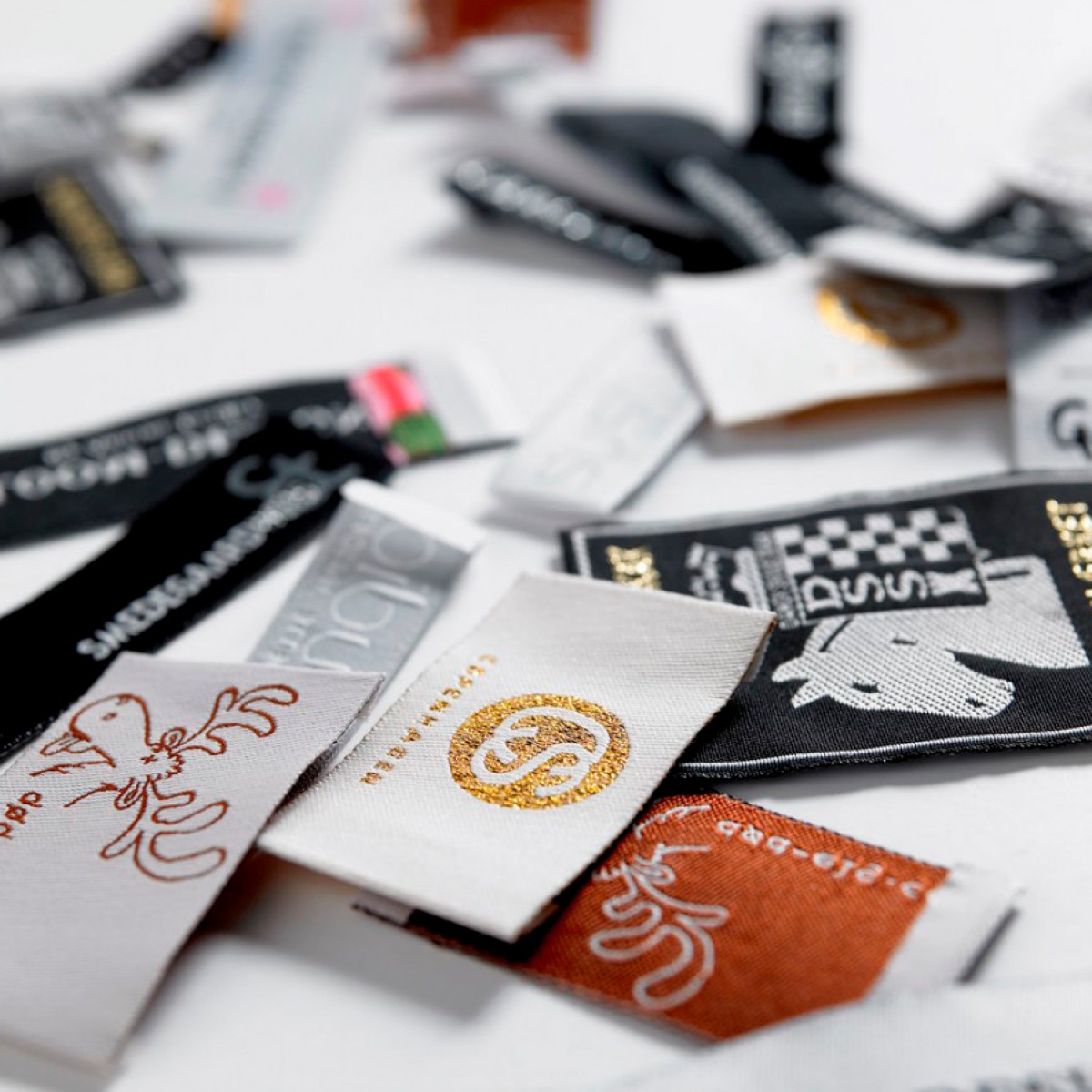 ALL KINDS OF LABELS AND RIBBONS
The advantages of having personalized clothing labels are many! Brand recognition is a big one. Creating a
branding story is important when considering which custom woven clothing labels are right for your creations.
Consider what you will be using them for, where and how they will be attached and what other branding materials you may need.
What are my options? When considering what to order, think about which products fit into your
branding plan.Maybe you need iron on clothing labels to make attaching the clothing label tags a bit easier.
Or maybe you need sew on clothing labels for a sophisticated and finished look. That is the beauty of a custom label for clothing, you design it to your exact needs.
Keep in mind that often a combination of labels for clothing are used to create the desired effect. Other products that are often combined with clothing labels are:

→ Hang Tags

→ Clothing Neck Labels

→ Clothing Size Labels



→

Wash Labels for Clothing
---




HOW CAN I USE MY CUSTOM LABELS FOR CLOTHING
The obvious choice for custom clothing labels is to use them in a retail setting. We make it easy for small or large businesses to take advantage of all of our design possibilities by offering very low minimum order quantities. This means that no matter the size of your business, the same design possibilities are available to you.

But there are many other ways to use these versatile labels.

Personalized labels for clothing can also be used for handmade items. We've seen our labels being used in so many creative ways.The sky is really the limit! Create washable clothing labels to attach to your self made tea towels or use some sew in clothing label to attach to scarves you've knitted for christmas gifts. There is really no wrong way to go.




WHY ORDER CUSTOM TEXTILE LABELS?
You've put a lot of time and effort into creating a new product line and all that's missing now is
a personalized label that will set you apart from the competition. Or maybe you are planning on
gifting a handmade item and want to add a personal touch?

You have complete creative freedom when designing your fabric labels:
Logo Labels with your logo serve to present your brand image and can be made with your personal design, logo or artwork.

Don't have a logo but still want to order woven labels? Our online design tool allows you to configure
Woven Labels with text & symbol that can convey a slogan or message to the buyer.

Choose the material that is best suited to your product and needs: damask, satin or tyvek.

Personalize your labels and make your creations unique. We have labels to match any textile item and they are available as sew on or iron on.

We also offer customized hang tags, stickers and ribbon to make your gift wrapping and packaging really stand out.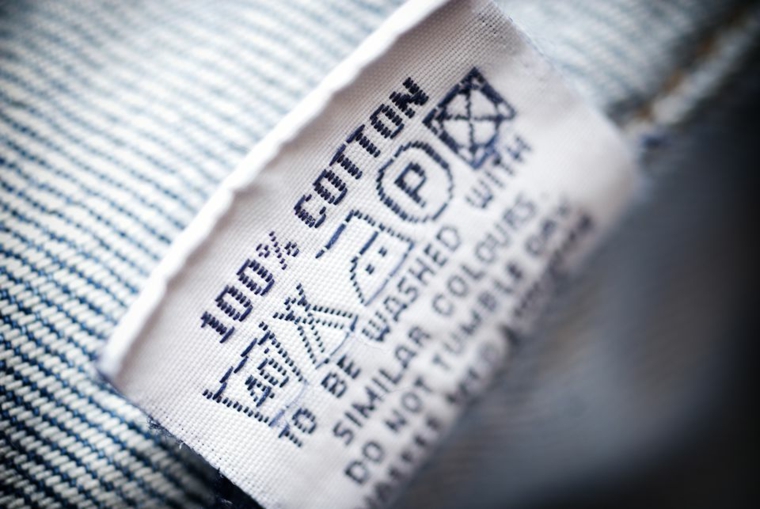 PERSONALIZED CLOTHING LABELS AND THEIR BENEFITS

Having your own labels has many advantages. For one, the design is completely up to you which means that you can adapt it to the needs of your product and your customers' wishes.

Labels are indispensable for companies with textile products because an individual logo design greatly increases the brand's recognition value and gives the product a professional finish. Our fabric labels will make your product stand out from the rest. When strategically placed and matched to the product color, your textile labels are the perfect finishing touch. And if you are a creative genius making presents for friends and family, then why not add a personalized label with a short message or the recipient's name? Fabric labels are definitely a more sustainable, durable and high-quality alternative to plain adhesive paper labels.







AN OVERVIEW OF FABRIC LABELS

→ Woven Labels:
Customers often ask if our Woven Labels with Text & Symbol are embroidered - but this is not the case.
We offers woven textile labels. This means that the motif is woven in with the background with up to 6 threads of polyester yarn to create a label (damask weave) from scratch. Our white and dyed yarns are Oeko-Tex certified and consist of at least 50% recycled yarn.

→ Printed Labels:
At ApparelWin you can have textile labels printed by means of 4-color digital printing which is transferred on to soft satin polyester or Tyvek. We also offer recycled printed labels. The advantage of printing on textile versus weaving is that even small details and color gradients can be reproduced.

→ Laundry Labels:
Laundry labels are woven, or printed on satin or tyvek - also available in a recycled version - and are fully customizable.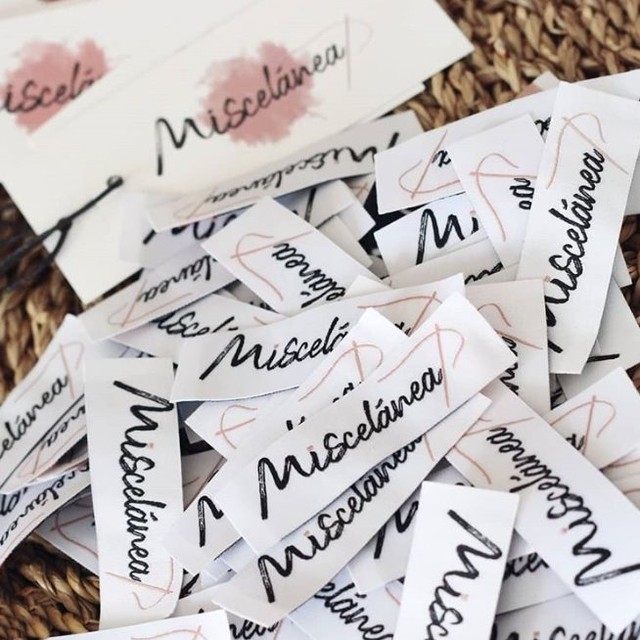 CREATE YOUR PERSONALIZED CLOTHING LABELS
To order your own personalized clothing labels, follow these easy steps:
● COLOR: First select your labels size, then choose your label background color.
● LABEL: Here you can choose the Pure Color option. The Pure Color option is also in this step. The pure color option will add an additional thread to the background color to strengthen the color and prevent "bleed through" of the text color.
Choose whether you want your labels to be sew on or iron on.
● TEXT: Input your text on up to 3 lines. Select your font and adjust the text sizing. You can also justify your text to the right, left or center. Next, choose the text color.
● FRAME: Embellish your design with a frame if you want!
● EXTRAS: Holes can be made in the label using a laser to help with attaching your labels. Choose how many holes you need in this step.
● SYMBOL: Choose from hundreds of symbols to create the perfect design. Align the symbol to the right or left in this step as well.



Interested in having woven labels with sparkling text? The steps are exactly the same except you can choose between red, blue, gold or silver sparkling thread for your text.
To order Woven Labels with your Logo, just follow these 4 steps.

● LABEL: Choose the type of woven label create the size you need. Optional Taffeta edging is also offered in this step.
● UPLOAD: Upload your logo for your custom clothing labels.
● COLOR: A color detection service for logo labels is activated which means that the colors of your logo are automatically chosen for you. If you'd like to choose from our Pantone color list yourself, simply disable the Color Detection option.
Decide if you would like the Pure Color option. This option will add an extra thread to the label background color to strengthen the color and prevent "bleed through" of the text color.
Select sew on labels or iron on labels.
● MESSAGE: Let us know any special instructions or notes in this section.



Contact Us

WhatsApp: +8618924172869
Email: [email protected]
Welcome to leave your message →